Affordable Ethical Clothing
A Conscious Consumer's Guide to Shopping in 2019
Anyone who's had the chance to watch the phenomenal Netflix show Minimalism: A Documentary About the Important Things will likely be haunted by more than a couple of the statistics that they relayed over the course of 90-ish minutes.
This is the one that stuck with us the most:
The fashion industry has gone from having a model of two annual seasons (summer and winter) to having fifty two freakin' seasons a year. That's right; one entire 'season' of lookbooks, trends, campaigns, and more… Every. Single. Week.
Yikes. What kind of a message is that?! And more to the point, what kind of consumers are we to accept it?
Unsurprisingly, the fast fashion cycle is finally coming full circle, with more and more consumers starting to switch gears and turn their attention to more ethical options.
The demand for ethical clothing is on the rise, and needless to say, we're 200% on board with the conscious clothing movement.
Clothing that's made from organic fabrics, sustainably sourced materials, produced under fair trade conditions are now becoming widely available. But like everything, this change comes with a price (or should we say a price tag):
No two ways about it:
Affordable ethical clothing can be tricky to find.
Fear not, conscious shopper; this quick post is going to walk you through exactly what you need to know in order to find affordable ethical clothing- and why it's worth every penny.
Ethical clothing: What the heck are we actually paying for?
When you hold up the price tag of your average high street t-shirt, dress, or leggings and compare it with an ethical clothing brand, it's all too easy to err on the side of a bargain.
But what does that temptingly low price actually mean?
Let's break it down:
The retail price of a fashion item doesn't always tell you a whole lot about the cost of production, but you can make some pretty safe assumptions about the costs that would've been covered in the process:
The wage of the person who made it
The upkeep of the workplace it was produced in
The quality of the fabric used to make it
The production techniques
The circumstances under which the raw materials were sourced (and before that, grown)
Ethical clothing is typically produced and sold with an eye for improving all of the above. It aims to pay a fair living wage to the men and women (note: not children!) that produced the items; to ensure that the working conditions for those on the production end are fair, healthy, and safe; and to find materials that are as kind to the earth as they are to the farmers that produced them.
It's no small feat. There are many moving parts. But the bottom line is that you, as a consumer purchasing an ethical clothing item, are casting a vote about how you want things to work in the world- be in for moral, environmental, health, or humanitarian reasons.
Psst: if you're on the hunt for some fabulous (and affordable) ethical clothing, you might like some of our other posts on:
Fast fashion: what's the real cost?
It's all well and good to preach the moral high ground, but let's face it: ethical clothing is often way beyond most people's idea of 'affordable'.
But is it really?
The thing about fast fashion is that it's- well…. It's fast in every sense of the word. Fast to come onto the market, fast to start a new trend, fast to purchase (thanks to that temptingly low price tag we know all too well).
But it's also fast to wear out; to stretch, pill, fade, and fall apart.
Think about a wardrobe staple of yours- maybe a pair of leggings or basic tank tops. Chances are, you've gone through hella lot of them over the years. They're cheap and easy to buy, available everywhere, and often need replacing due to regular use.
Sure, it might cost $6.99 this time; but what about all the times before that? And after? How many times would you replace a simple fast fashion t-shirt over the course of a lifetime? And what would it cost?
Now, hold that cost up against the price of an ethically produced, sustainable version; something that's high quality and made to stand the test of time. Of course, the initial price tag will be higher, but if it doesn't need to be replaced all the time then the overall cost in the long term starts to look pretty appealing.
In most cases, you'll find that 'splashing out' on ethical clothing is actually not at all as expensive as it can seem at the beginning. It's a long term purchase. It's an investment.
Affordable ethical clothing: what to look for when you're shopping
Errg, this can be a slippery slope. With the surging demand for ethical clothing, there's also a growing number of companies who 'greenwash' their branding- and it can be hard to tell the real deal from the rookies.
Keep an eye out for clothing that's certified as fair trade; this will tell you that the wages and working conditions of those who produced it were up to scratch.
Look at the materials; what kind of fabric is it made from? Was it sustainably sourced and produced? Is it organic? Of course, not all of these factors will be met every single time, and that's okay. But these are the sorts of questions to ask if you want to put yourself on the path of becoming a more ethical clothing consumer.
Here at Maria Malo, we use a whole bunch of ethical and sustainable fabrics such as econyl (regenerated sea plastics and nylon), tencel (similar to rayon in texture and functionality, but produced with a blend of fast-growing wood pulp), bamboo (one of the fastest growing resources of its kind in the whole world; see our little guide to bamboo for more details on this), and most recently- eucalyptus (stay tuned for more details of our new collection featuring this magical material!).
See our full collection of affordable ethical clothing and find the perfect piece for your eco conscious wardrobe.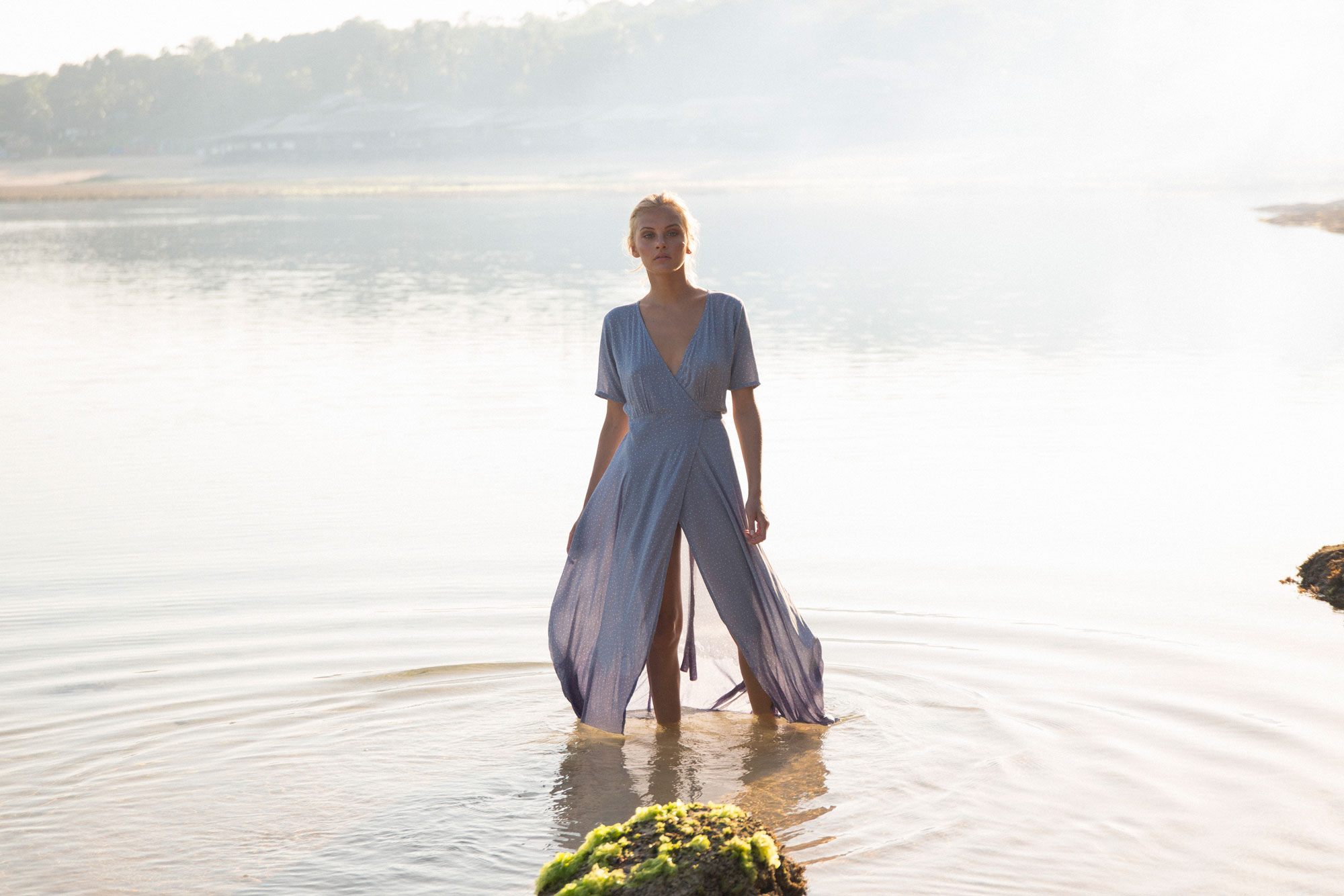 "shop our line of affordable ethical clothing now"
#walkthisearthwithoutatrace