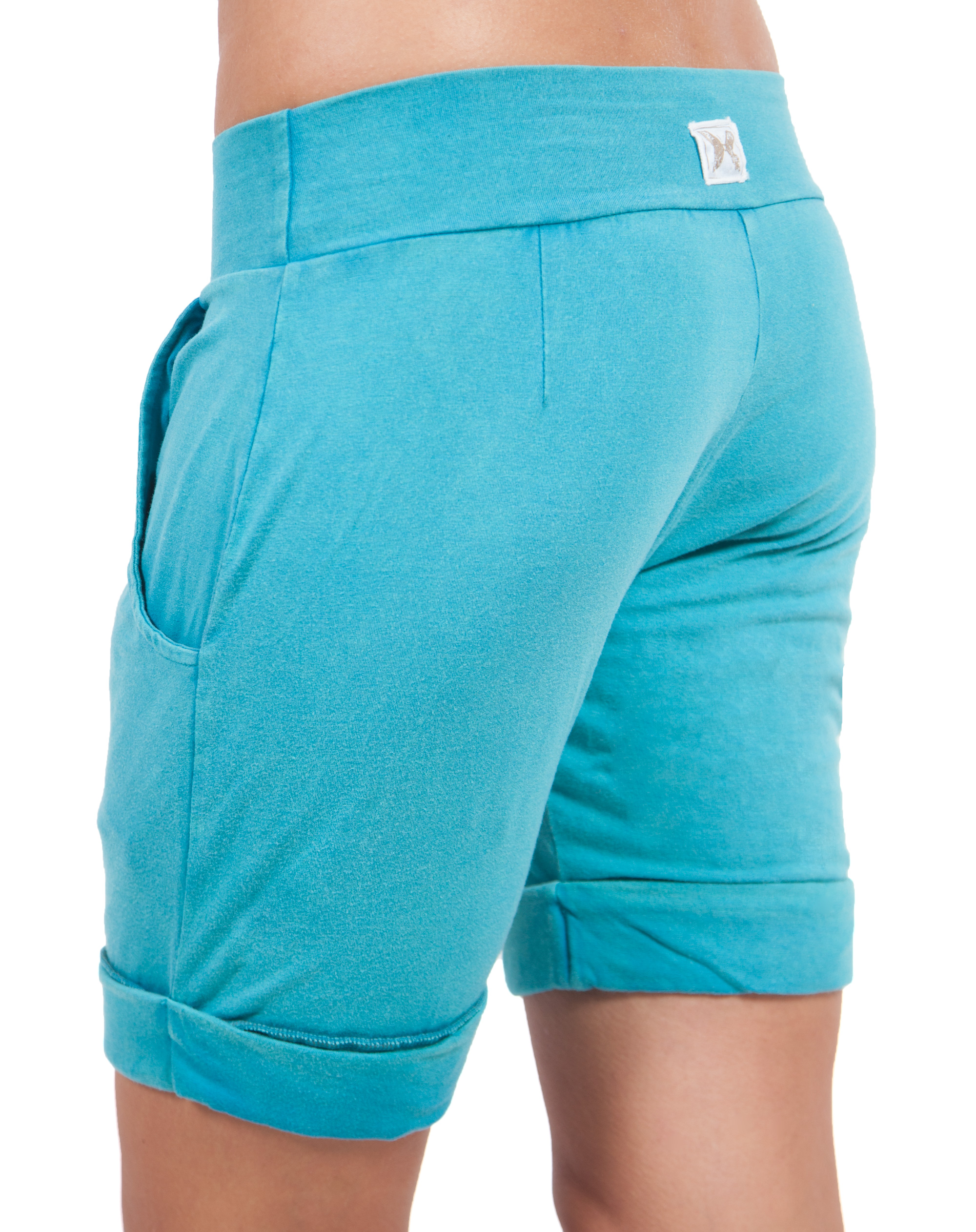 Caty Shorts
Pantalón corto bombacho con bolsillos.
Los Caty shorts están fabricados con suave bambú orgánico y un pequeño porcentaje de spandex. Los dos tejidos juntos hacen la prenda duradera ofreciendo suficiente compresión al mismo tiempo. La ausencia de lycra y otros materiales menos duraderos implica que no habrá distorsión, estiramiento o roturas incluso después del uso continuado.
Su cintura ancha mantiene los shorts cómodamente en su lugar.
Estas bermudas tienen el bajo vuelto que se ajusta suavemente a la pierna para mayor comodidad en la práctica de cualquier actividad física
Producido de manera Sostenible, respetuosa con el medio ambiente y de la mano del comercio justo.
El tejido de bambú es transpirable por lo que no huele, termoregulador; manteniendo el cuerpo fresco y seco en temperaturas cálidas y reteniendo el calor corporal en temperaturas frías e hipoalergénico, altamente recomendado para pieles delicadas y mujeres que buscan máxima comodidad y confort en sus prendas.
Biodegradable
sale
Confortable Shorts with pockets. Caty shorts are made with soft organic bamboo and a small percentage of spandex. .
The two fabrics work together to make the product long-lasting and offer sufficient compression at the same time. The absence of lycra and other less durable materials means there will be no distortion, stretching or tears even after continuous use.
A waistband keeps the shorts comfortably in place. Its soft organic bamboo fabric fits snugly. These shorts fit gently to the leg for the mayor Comfort in the practice of any physical activity
Produced in a sustainable - eco friendly way and fair trade practices.
The bamboo fabric is breathable so it does not smell, thermoregulator; Keeping the body cool and dry in warm temperatures and retaining body heat in cold temperatures. It is hypoallergenic; highly recommended for delicate skin and women seeking maximum comfort.
Biodegradable