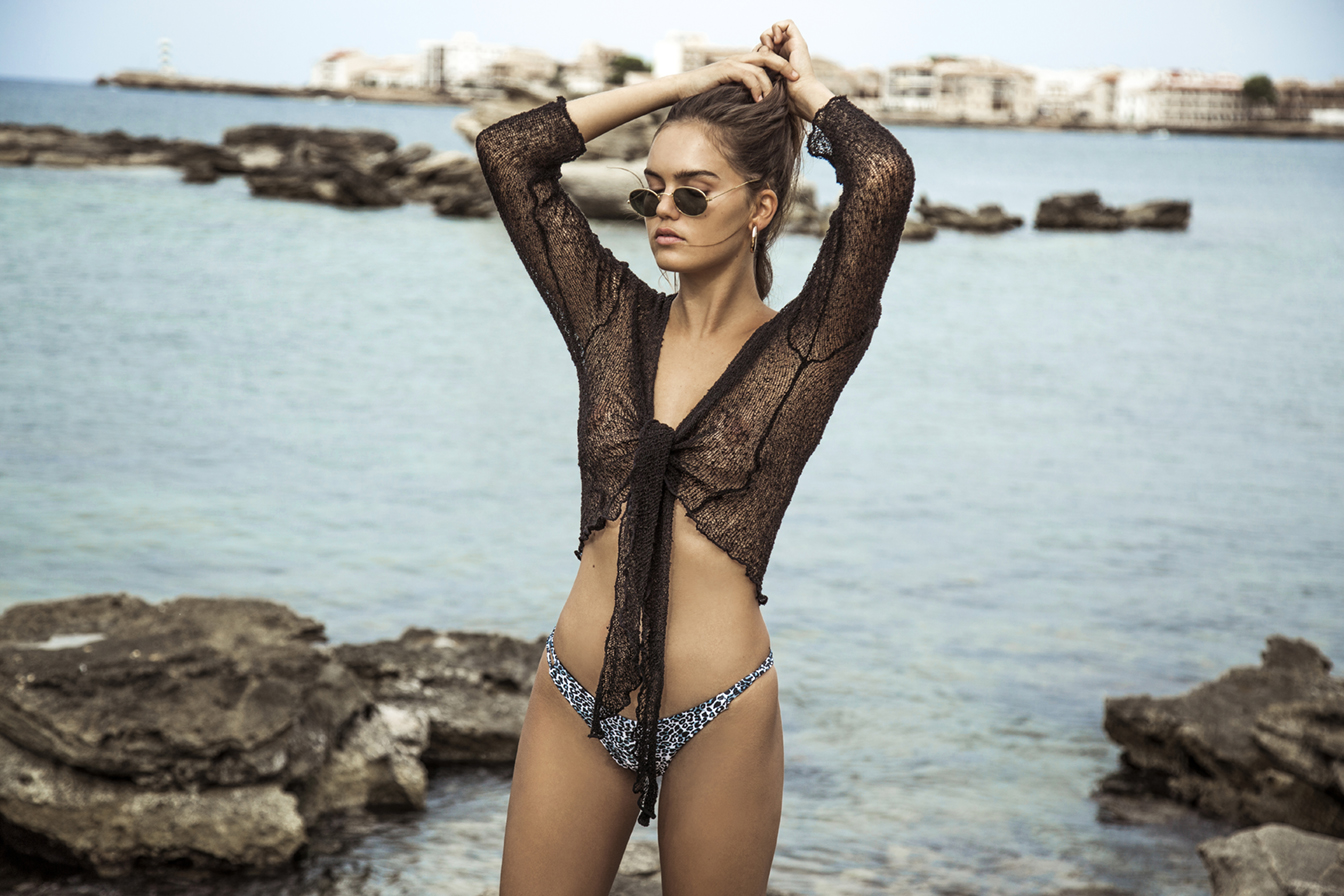 Side Loop
ECONYL®, 100% fibra regenerada de redes de pesca y otros basuras desechos plásticos.
Maxima durabilidad y resistencia al uso y al sol

Superior Confort ultra suavidad al tacto
Low waist Bikini with wide loop at the hip.
Bikini Reversible, combination natural cream and metallic sand.
Our bikini loop fits so comfortably to the body that you will forget you have it.
Ideal for water sports as it does not move from place.