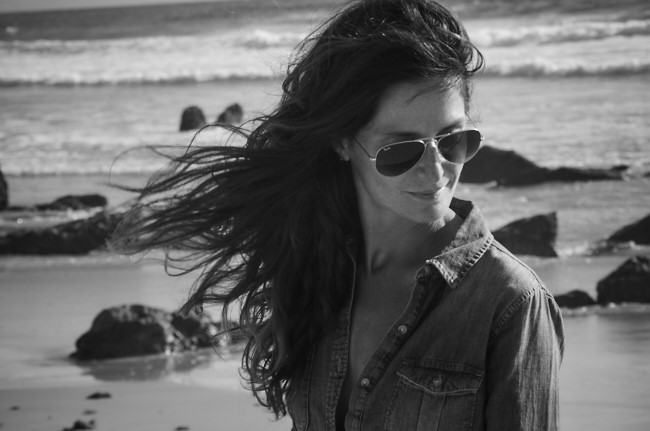 Originally born in Madrid, Maria got her degree in environmental science and quickly decided to head south and settle down on the coast.
She has been putting collections out into the world for 17 years now; 14 of those years she was developing, designing and building the brand Mala Mujer, which reached more that 300 shops in Spain and distribution across Europe.
After the hard financial crisis, Maria decided to put all the experience she had accumulated to the test, and in 2014 she gave birth to a new brand- one which not only carried her name, but also her values: respecting nature and all the people involved in the production process.
Maria believes in responsible consumerism, which is why her designs are- in essence- original, timeless, and of the finest quality. In this respect, each piece is as perfect now as it will be in years to come.
A collection with an expression of life, moving through colours, through the years, and growing with us as we become a more sustainable society.
We produce our garments in Bali and we work with small communities of seamstresses, so that we may also support their families.
We develop;
1- Collection: Sustainably produced, beautiful, and elegant dresses of high quality for both day time and evening wear.
2- Activewear and Intimates: For sport lovers that prefer organic materials but don't want to compromise feeling beautiful, each item is made sustainably and good for the skin.
3- Swimwear: we use regenerated nylon from fishing nets and other plastic waste. We're working together with @econyl on the "Turning plastic problems into swimwear solutions" mission.
At Maria Malo, we also launch campaigns like "I care" or "Greenvasion" with the objective of raising awareness and motivating people towards change.
The Spanish press has shown particular interest for Maria's project. She has appeared in several magazines such as Elle, Marie Claire, Harpers Bazaar, Hola fashion as well as having been interviewed by Spanish Tv RTVE.
"I promise to give you classic, beautiful, high quality and sustainable styles, using an abundance of natural fabrics and fine hand finishing, upcycling as we can and inspiring as we do."
As a Blessed Gipsy, Maria Malo shall attempt to walk this earth without a trace, and aspire down the path of becoming a Spirit Women.
#walktheearthwithoutatrace
"I am the environment", Davi Yanomami Kopenawa.
María Malo Managing Director
Dancers of the Ocean S.L.
C/ Jimena de La Frontera 314. Tarifa 11380 . Spain